Pet birds bring a unique charm and joy to our lives with their vibrant colors, captivating songs, and charming personalities. If you're considering adding a feathered friend to your family, this article introduces you to some popular bird species commonly kept as pets. These birds have captured the hearts of bird enthusiasts worldwide, thanks to their beauty, intelligence, and engaging behaviors. 



 https://theurbanzoo.myshopify.com/products/baby-budgie
Budgerigar (Budgie):
Also known as parakeets, Budgerigars are one of the most popular pet bird species. With their playful and curious nature, Budgies quickly bond with their owners and can be trained to perform tricks and mimic human speech. These small birds are known for their vibrant plumage, ranging from bright green to blue, yellow, and even violet. Budgies are relatively low-maintenance and adapt well to various living environments, making them an excellent choice for beginners and families. 


https://theurbanzoo.myshopify.com/products/live-bird-cockatiels
Cockatiel:
Cockatiels are renowned for their charming personalities and distinctive crests. These medium-sized birds are highly intelligent and social, often forming deep bonds with their owners. Cockatiels are known for their ability to learn various tunes and even engage in whistling conversations. They require regular interaction and mental stimulation to thrive, making them ideal for individuals who can dedicate time to their social needs.




 3. African Grey Parrot:
African Grey Parrots are revered for their exceptional intelligence and incredible mimicry skills. These highly talkative birds have the ability to learn and comprehend a vast vocabulary, often surprising their owners with their impressive communication skills. African Greys thrive on mental stimulation and require plenty of social interaction. However, their long lifespan and complex care needs make them better suited for experienced bird owners. 


https://theurbanzoo.myshopify.com/products/live-bird-love-bird
Lovebird:
Lovebirds are small, affectionate parrots known for their loving and devoted nature. These birds form strong bonds with their human companions and often exhibit behaviors like snuggling, preening, and even regurgitating food as a sign of affection. Lovebirds are available in various color mutations, adding to their visual appeal. They require daily social interaction and mental stimulation, making them an excellent choice for those seeking an interactive and affectionate pet bird.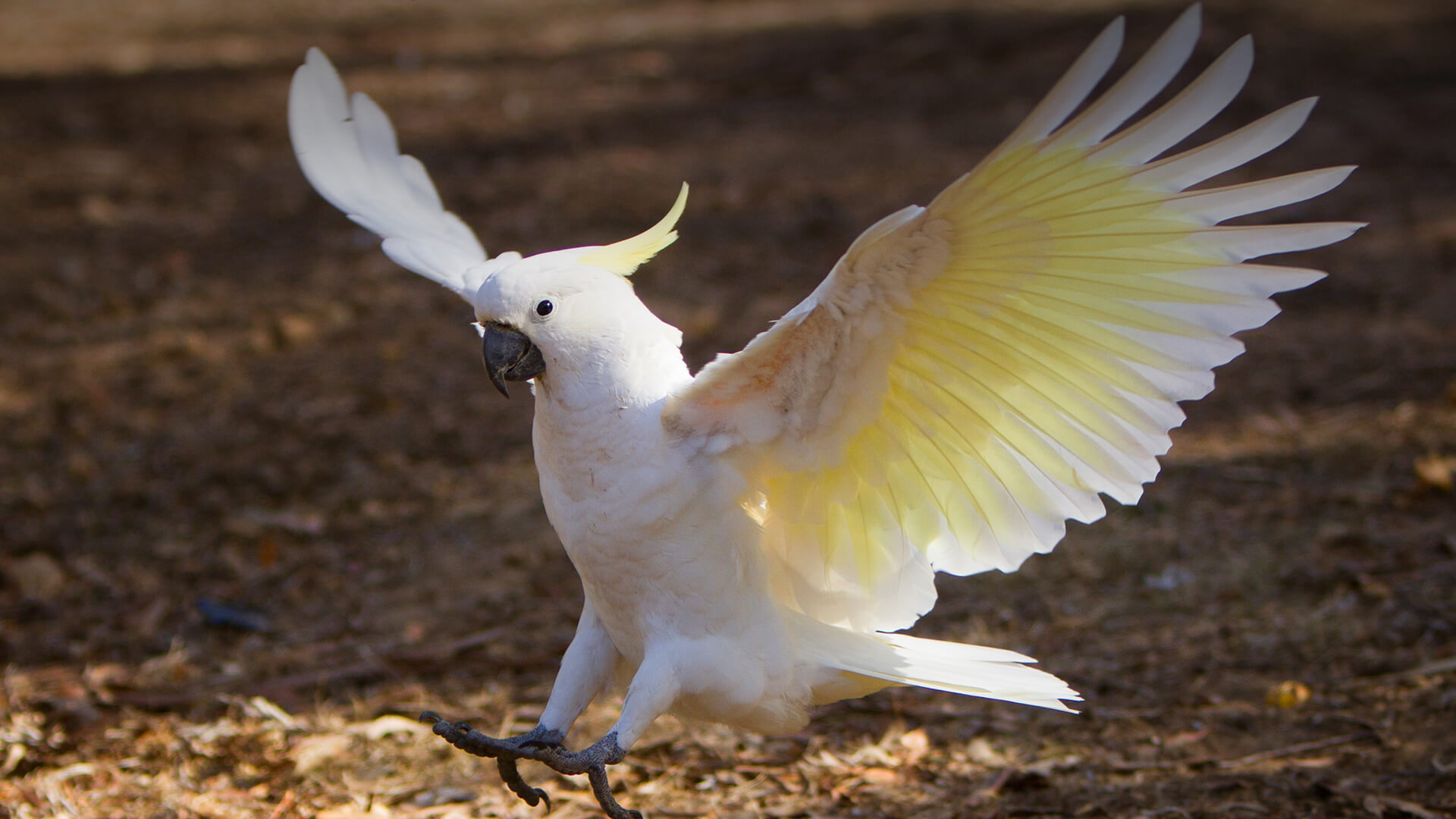 Cockatoo:
Cockatoos are striking birds with vibrant crests and enchanting personalities. Known for their playful and attention-seeking behavior, Cockatoos are incredibly affectionate and often form deep bonds with their owners. They are known to be highly social and require substantial time and attention to thrive. Cockatoos can be noisy and have long lifespans, so potential owners must be prepared to provide them with a suitable environment and long-term commitment.
Pet birds bring a touch of nature's beauty into our homes and offer companionship that is both fascinating and endearing. The birds mentioned in this article, including Budgerigars, Cockatiels, African Grey Parrots, Lovebirds, and Cockatoos, are just a few examples of the popular bird species commonly kept as pets. Each species has its unique qualities, care requirements, and levels of interaction. It is essential to thoroughly research and consider the specific needs of the bird species you are interested in before bringing one home. By choosing the right bird and providing it with proper care, attention, and love, you can create a lifelong bond that will bring immeasurable joy and companionship to your life.